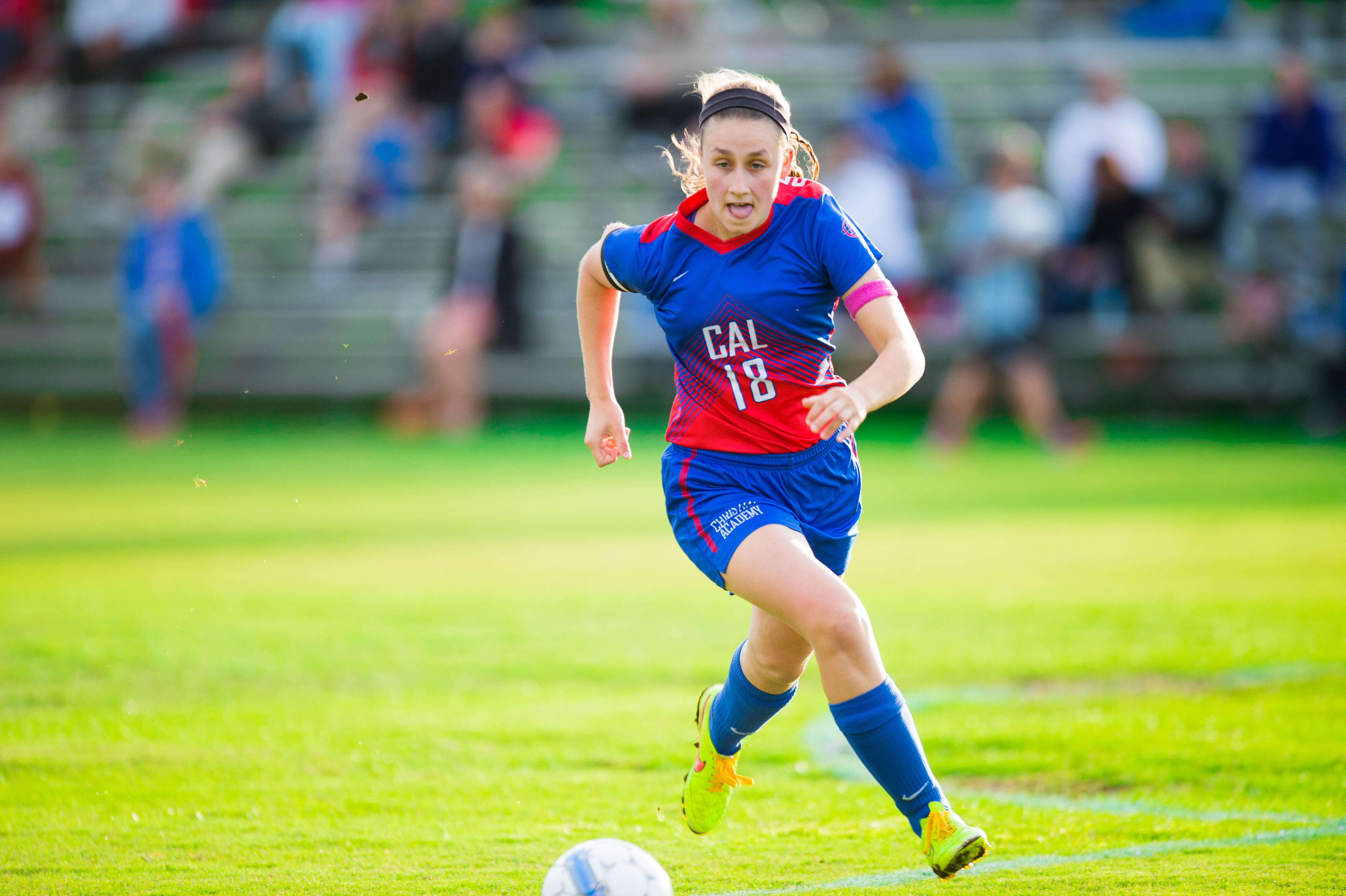 Congratulations to senior Laura English who signed a letter of intent to play soccer at Masters College in Santa Clarita, CA.
"Masters fulfills everything I am looking for in a college. It provides the opportunity to grow in my faith, play soccer, participate in mission trips, and receive a high level education," said English.
Masters College head girls' soccer coach, Curtis Lewis, traveled from California to join Laura in celebrating her achievement and spoke at the signing ceremony.
"We want girls who are Godly women and great soccer players. We found that in Laura. We are about using soccer to praise and glorify God," said Coach Lewis.
"Masters is getting the ultimate student athlete with Laura. She has the attributes and characteristics a coach looks for. She has set the bar high for future players to follow," said CAL head girls' soccer coach, John Zutt.
Laura and her mother Melissa, closed the ceremony by thanking friends, coaches and teammates for pushing her to grow athletically and spiritually.
Laura has received numerous awards for soccer including: All District All-Tournament Team (2013-2016), All Region 7 First Team (2013-2016), Academic All-State First Team (2012-2015), and Kentucky High School Soccer Association All-State Team- Honorable Mention (2013, 2015).
Laura plans to major in Elementary Education and looks forward to playing for the Mustangs next year.