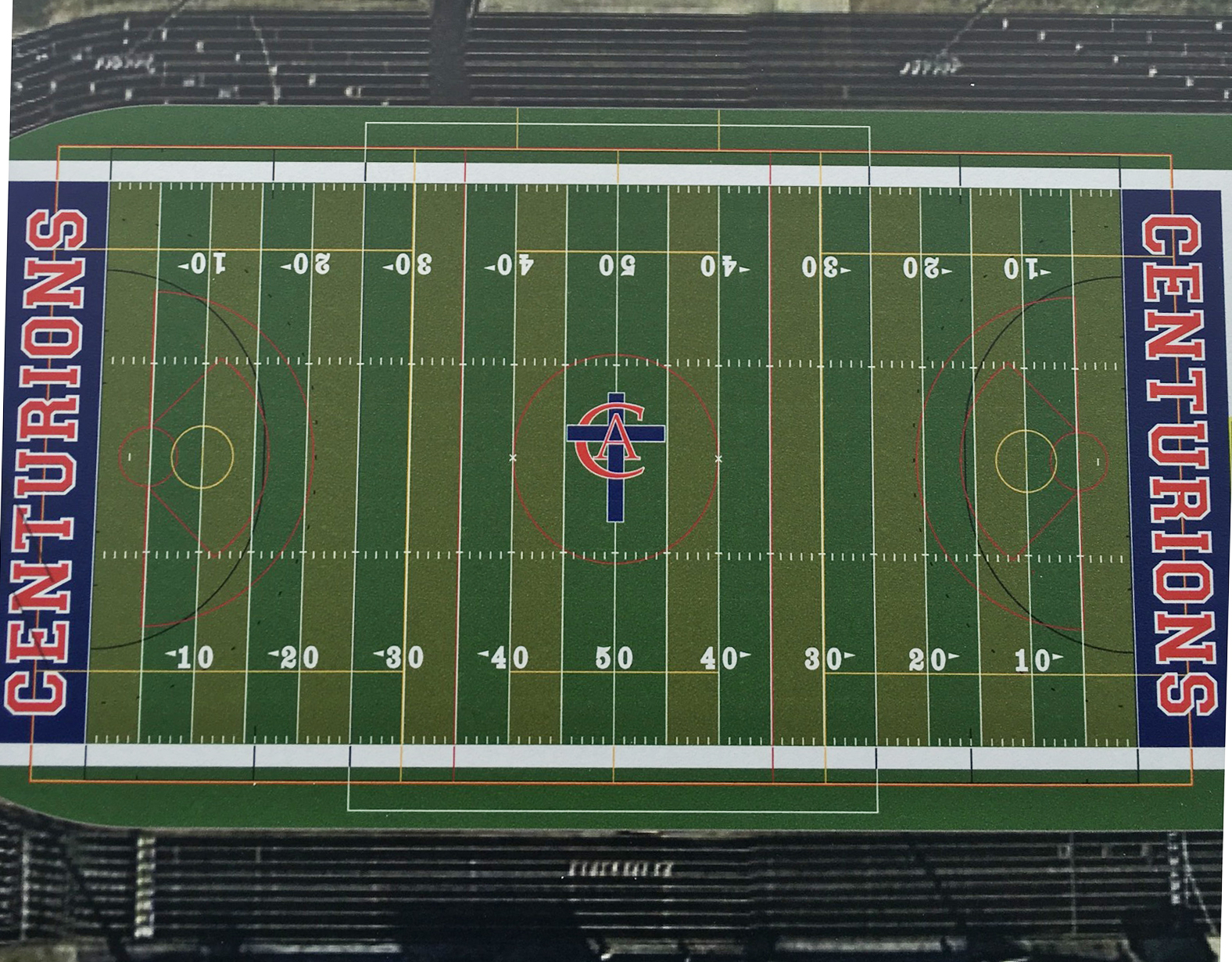 Christian Academy of Louisville held a groundbreaking ceremony on Wednesday, May 18th to kickoff the installation of a new, state of the art multi-sport turf field from AstroTurf. The new playing surface will be placed at Centurion Stadium and will be a cutting edge synthetic turf field that will be the first of its kind in the state of Kentucky.
"This has been a two year project. We have spoken to many schools around the country looking for the safest environment for our student athletes and visitors," said Director of Athletics, Brad Morgan. ""We are grateful to the Lord and donors who have made our vision come to life."
The athletic office has developed a plan to play all high school field hockey, football games (fall season) and all high school boys & girls lacrosse games (spring season) on the new turf field at Centurion Stadium. The new turf field will also be used as a high school field for practices and games.In addition, middle school and youth football home games will be scheduled on the turf field and middle school field hockey may have access when space allows. This will clear up space on the North Field (grass) for year round soccer use, and allow for middle school field hockey practices and games to be played on the South Field (grass) in the fall.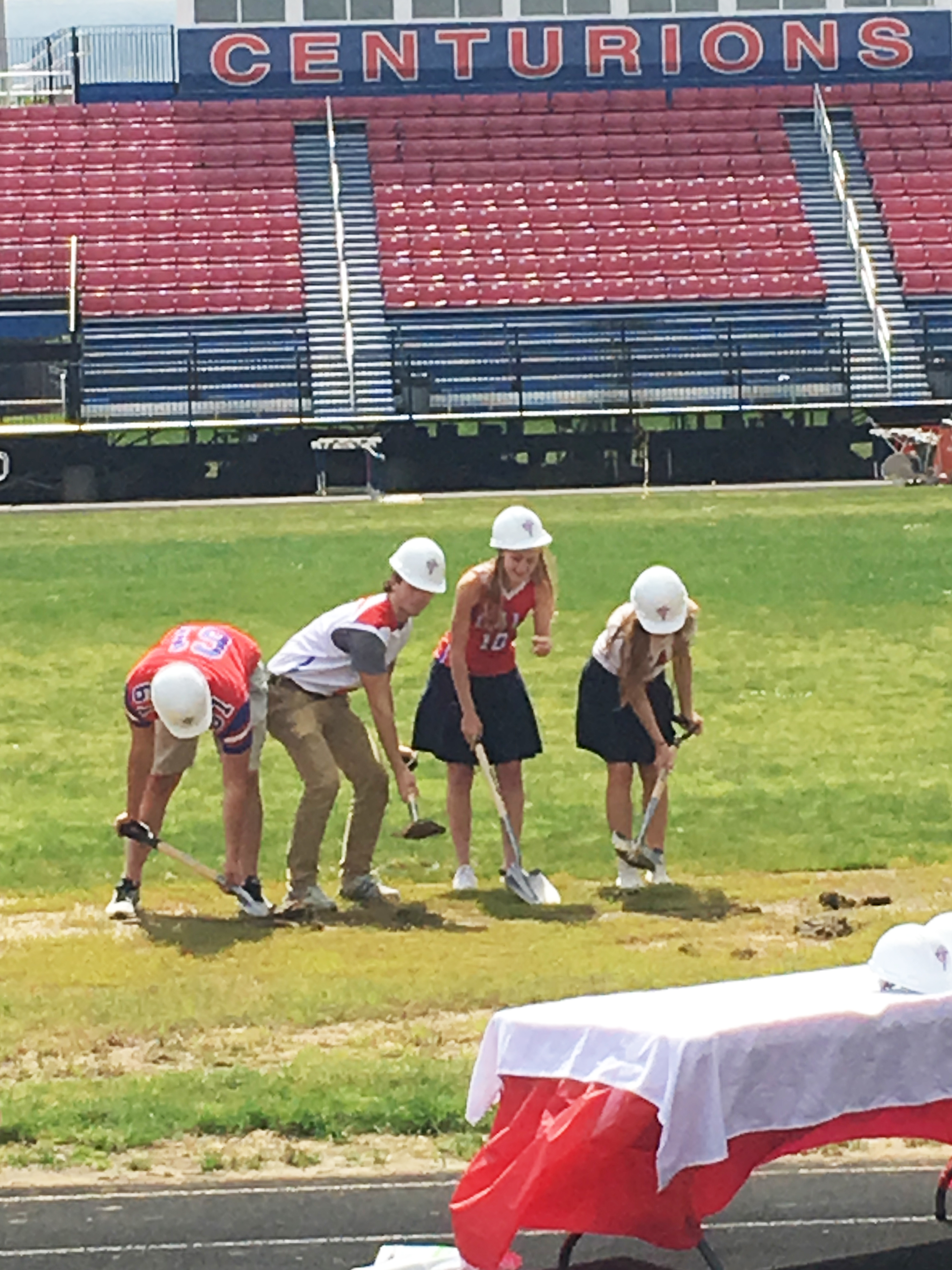 CAL student athletes, Michael Lagestee (football), Allie Grace Joyner (field hockey), Cade Sparrow (boys lacrosse), and Nina Dobbs (girls lacrosse) were asked to be a part of the ground breaking celebration.
"I am privileged to represent our student athletes at this exciting celebration. I'm thankful for every donor and family who prayed and sacrificed to make this field happen. May God bless this field and those who will play on it," said junior field hockey player, Allie Grace Joyner.
"In my five years here at CAL, the word I have consistently heard is vision. The vision was to provide the best facilities possible for our student athletes. I'm excited and grateful for the opportunity to see this vision become a reality," said head football coach, Stefan LeFors.
Construction on the new multi-sport turf field began Saturday and will be completed in time for the fall sports seasons.