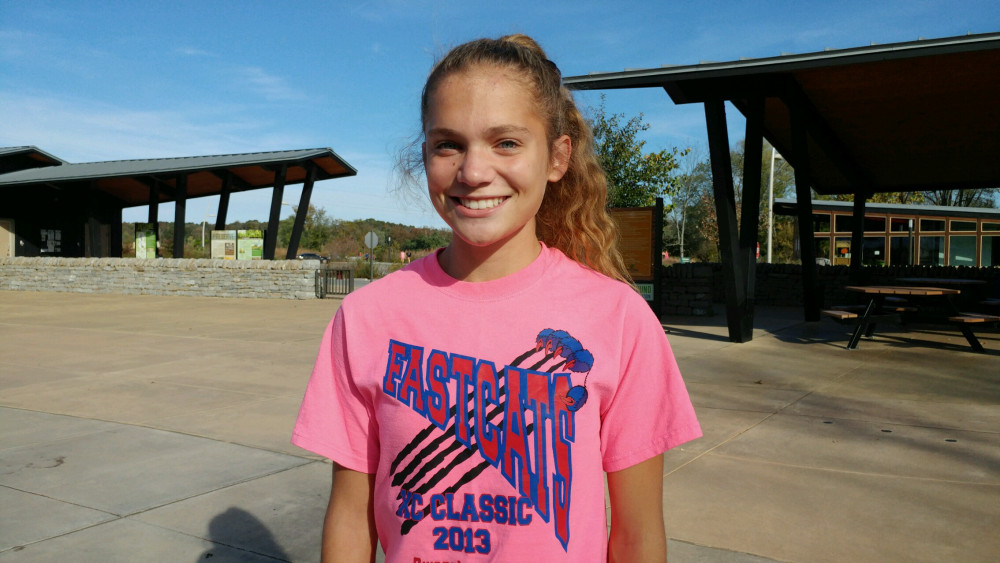 Christian Academy of Louisville senior Clara Lynch is a standout distance runner for the Centurions' cross country and track teams. Last November she finished third in the Class 2-A state cross country meet. Then, in the late spring, she was second in the 3,200-meter run at the 2-A track & field state meet.
Q: How, and when, did you start running? I started in kindergarten. My mom was probably my biggest inspiration for that. We used to go to her marathons and I'd always watch her run. It was funny because I used to do swimming and so when I first started swimming I cried all the time, but my mom said, 'If I see one tear with running we're done,' and it never happened. When I came around the corner (the first time) I was like, 'Look mom I'm sweating.' So that was kind of the start of it.
How has this season been going? It's a little bit tough, not where I've been wanting to be. I've been having great workouts, (but) the races just haven't been as great. I've just been kind of tired. It kind of comes with senior year it seems. But I think these last few races I'm going to make the most of them. We just had a really great workout (Monday) and I felt good, I ran well. That's really encouraging for my mental state. I'm hoping to go out with a bang.
What do you like about running? There's just some sort of freedom in it. Obviously I'm a Christian, I go to a Christian school, but I feel His pleasure when I run so that's a really cool feeling. It's such a team sport too and I've met some of my best friends on the team.
You want to run in college, do you know where yet? I have a few top choices. One of them is Liberty University in Virginia, and then two of my dream schools are Alabama and Ole Miss. I've been running for almost 13 years so hopefully I can go Division 1. Liberty's beautiful, I've been on a visit there…that's my top choice right now.
What do you want to major in at college? English education. I'd like to teach high school.
And then be a track/cross country coach too? Hopefully. That would be the dream.
You said you mom is a big runner, did you two ever run against each other? Oh yes. I can remember when I was little and she said, 'My personal best is 7:11 for the mile,' and just trying to beat that. I guess that's one of our first memories of racing each other.
Do you two still run together today? We do. When it's the offseason and we don't have practice every day. It's one of my favorites. She always goes, 'I don't want to hold you back or anything,' and I (say), 'You're not holding me back. It's not about that.'
Your region meet is Saturday at Creasey Mahan Nature Preserve, what are your expectations? In elementary school one of the first races that I ran was Rumble through the Jungle (at Creasey), so it's kind of cool to finish out the season, well not fully finish, but have one of the last meets there. Time-wise I'm hoping for a good time. It's a great course, one of my favorites. We're hoping to do something big as a team (too).
Article posted 10/26/16 http://usatodayhss.com/2016/qa-cal-cross-country-runner-clara-lynch?utm_source=dlvr.it&utm_medium=twitter