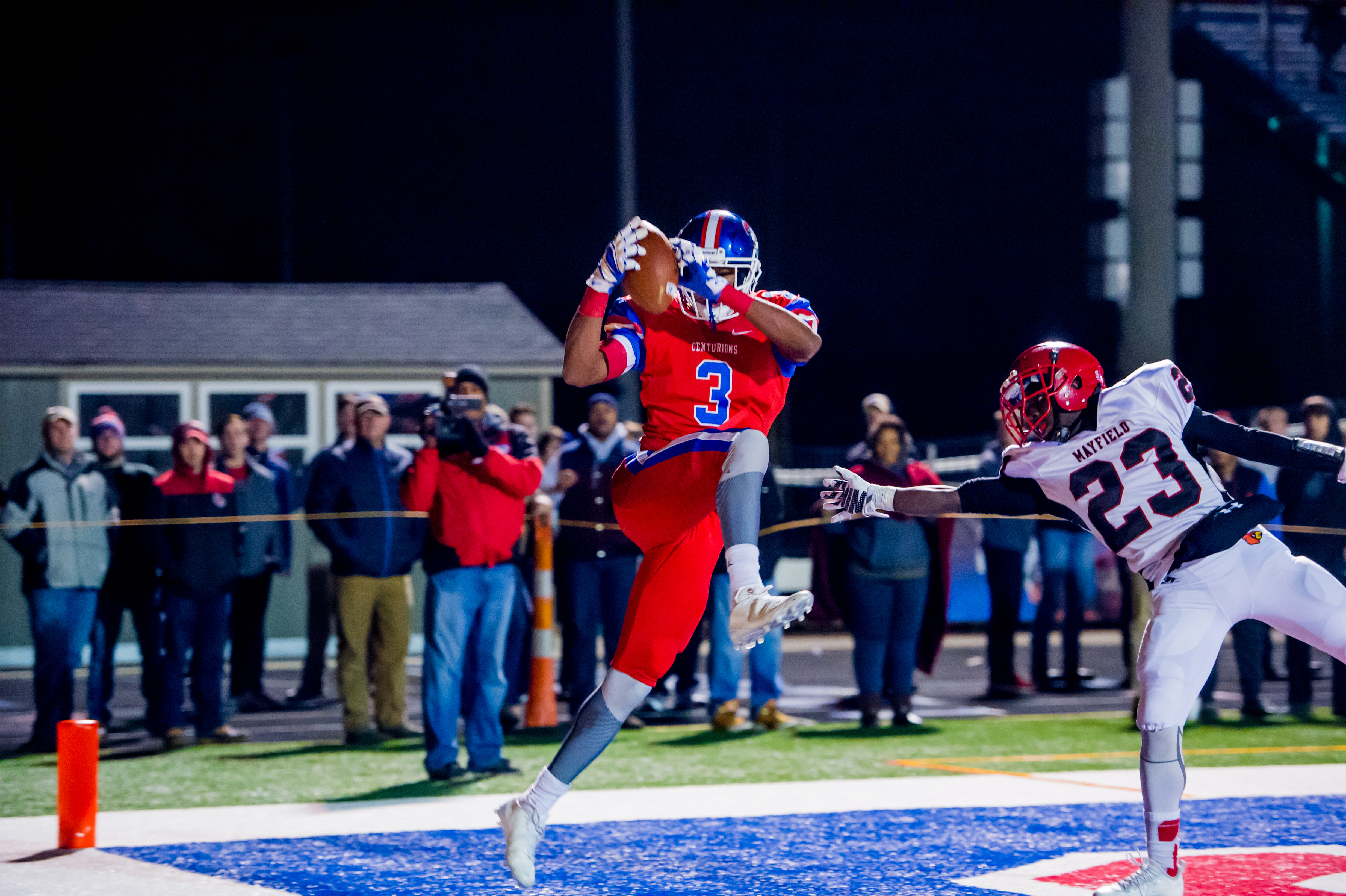 Christian Academy will be playing Danville High School in the KHSAA Class 2A State Championship this Sunday, December 4th at Western Kentucky University/L.T. Smith Stadium in Bowling Green, KY.
CAL is the home team and we are asking all fans to wear RED! Show your spirit by wearing a red hat, scarf, gloves, etc.
Game time
Sunday, December 4th, kickoff at 1:30pm (EST)

Tickets
Discounted pre-sale tickets ($10.00) can be purchased early during the following times:
High School Break – Tues ( 11-29), Wed (11-30), Thurs (12-1) and Fri (12-2)
Centurion Armory – Tues (11-29), Wed (11-30), Thurs (12-1) and Fri (12-2) from 2:30-4pm.
General Admission on Gameday – $12.00 (age 6 & under is free)
NO KHSAA/COACHING PASSES WILL BE ACCEPTED
Stadium/Parking Info
CAL will be the home team and occupy the home side of the stadium. Parking lots on WKU campus will charge either $5 or $10 for parking, depending on proximity to the stadium.
Fan Buses (all buses are Coach buses)
Tickets for a student bus (HS students only) and a fan/family* bus will be available for purchase during above mentioned pre-sale ticket times during high school break and in the Centurion Armory.
Bus ticket price is $15.00/person
HS Student bus – 92 seats available (first come, first serve)
CLICK HERE for student bus permission slip (must have permission form completed before being permitted on bus)
Fan/Family bus* – 55 seats available (first come, first serve)
*Must be at least 19 years old or accompanied by a parent/guardian to ride fan/family bus
Buses will leave at 10am (EST) from English Station campus on Sunday, Dec. 4th.
Broadcasts
Listen to the game LIVE at www.livesportscaster.com. Search Christian Academy of Louisville and listen for FREE.
KHSAA will also live stream the game for $10 at www.khsaa.org. Click on KHSAA.tv (streaming) and mixir.com/KHSAA (audio).
GO CAL! TAKE STATE!