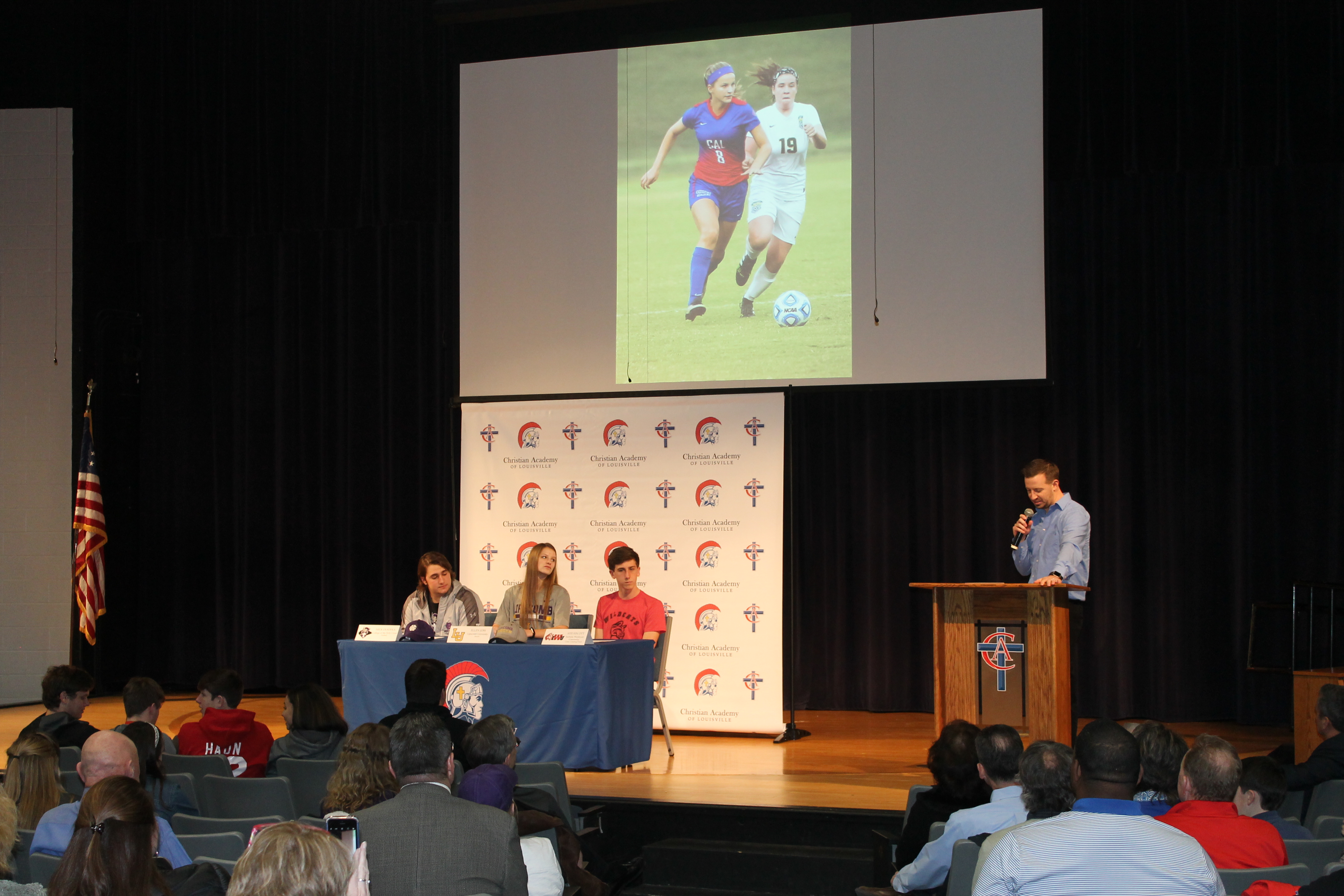 CAL seniors, Ellen Joss, Nick Olsofka, and Steven Ott all signed letters of intent on Wednesday, February 7th to play at the collegiate level.
The signing ceremony was opened in prayer by High School Principal, Larry Wooldridge.
"Signing ceremonies are one my favorite parts of being an AD," said CAL Director of Athletics, Brad Morgan. "It's exciting to celebrate each of these athletes as individuals, but all three of them have been key contributors to their teams' successes over the past four years."
The athletes took the podium to thank parents, teammates, coaches and friends for their support.
Each athlete was recognized by their coach who shared stories and encouraged them in this next phase of life.
"Be sure to set an example for others to follow on your campus. I challenge you to remember your mission—to use athletics and the talents God has given you to advance His kingdom and influence others for Christ," said, CAL head girls' soccer coach, John Zutt.
"You are family," said AD Morgan, "we want you to come back and share your experiences with our athletes. I encourage you to enjoy and use the gifts God has entrusted you with."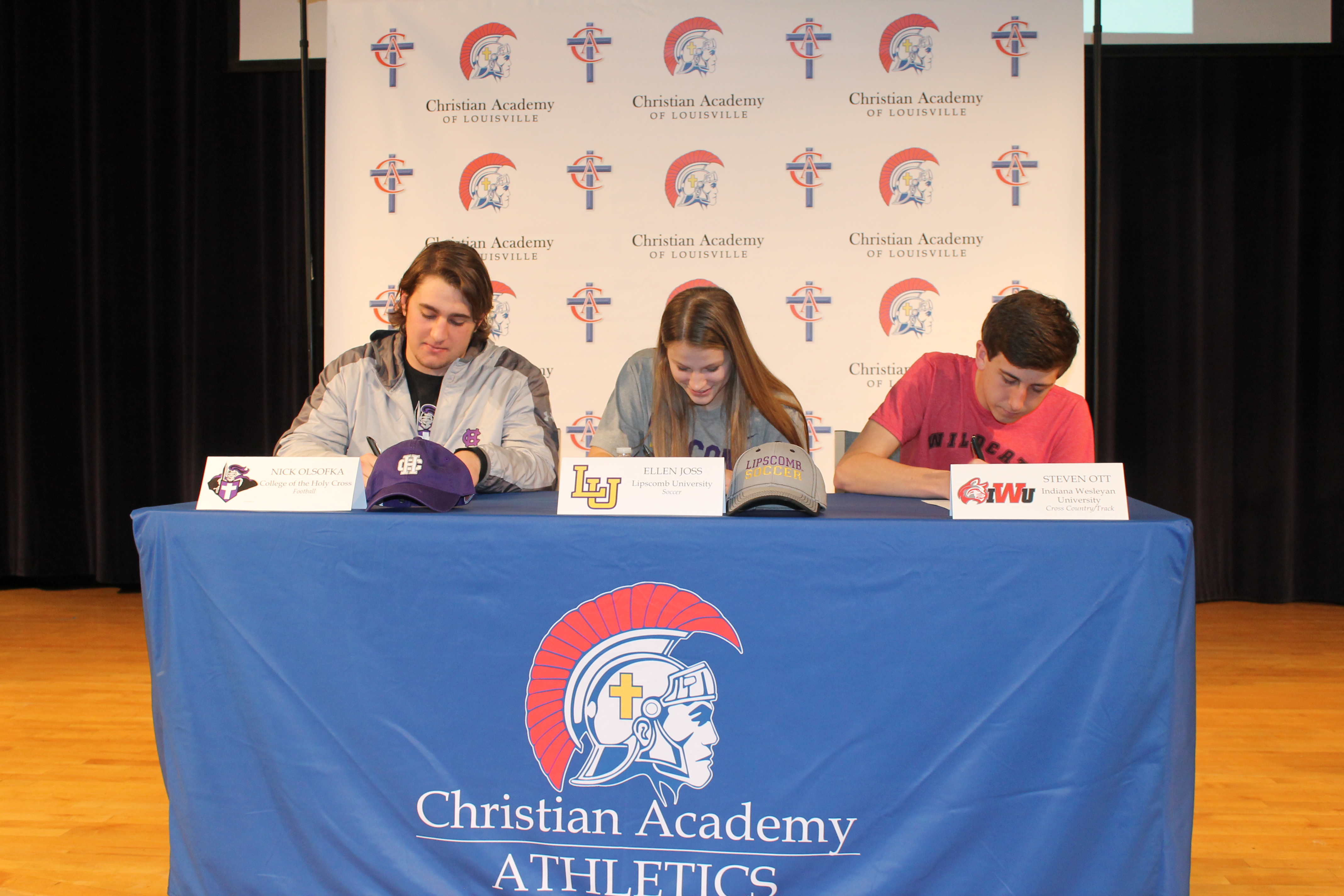 The ceremony concluded with all 3 athletes officially signing letters of intent to the following schools:
Ellen Joss (soccer) – Lipscomb University
Nick Olsofka (football) – College of the Holy Cross
Steven Ott (cross country/track) – Indiana Wesleyan University