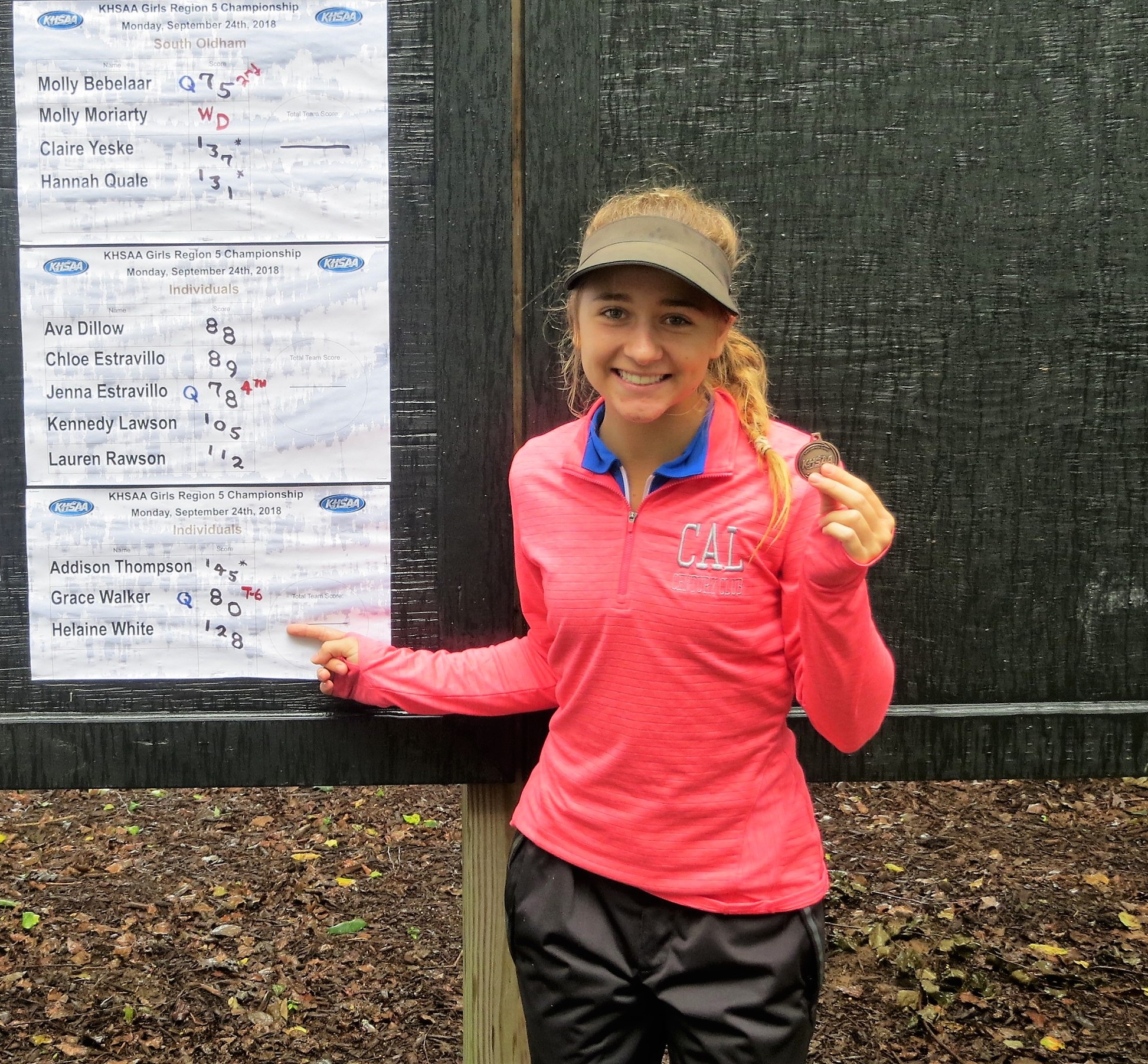 On September 27th, Grace Walker played in the Region 5 state golf qualifier held at Nevel Meade Golf Course in Oldham County. Despite cool and wet conditions, she played steady with a 41 on the front nine and a 39 on the back nine. Her score of 80 tied for 6th place out of 74 girls earning her a place as an individual in the state tournament.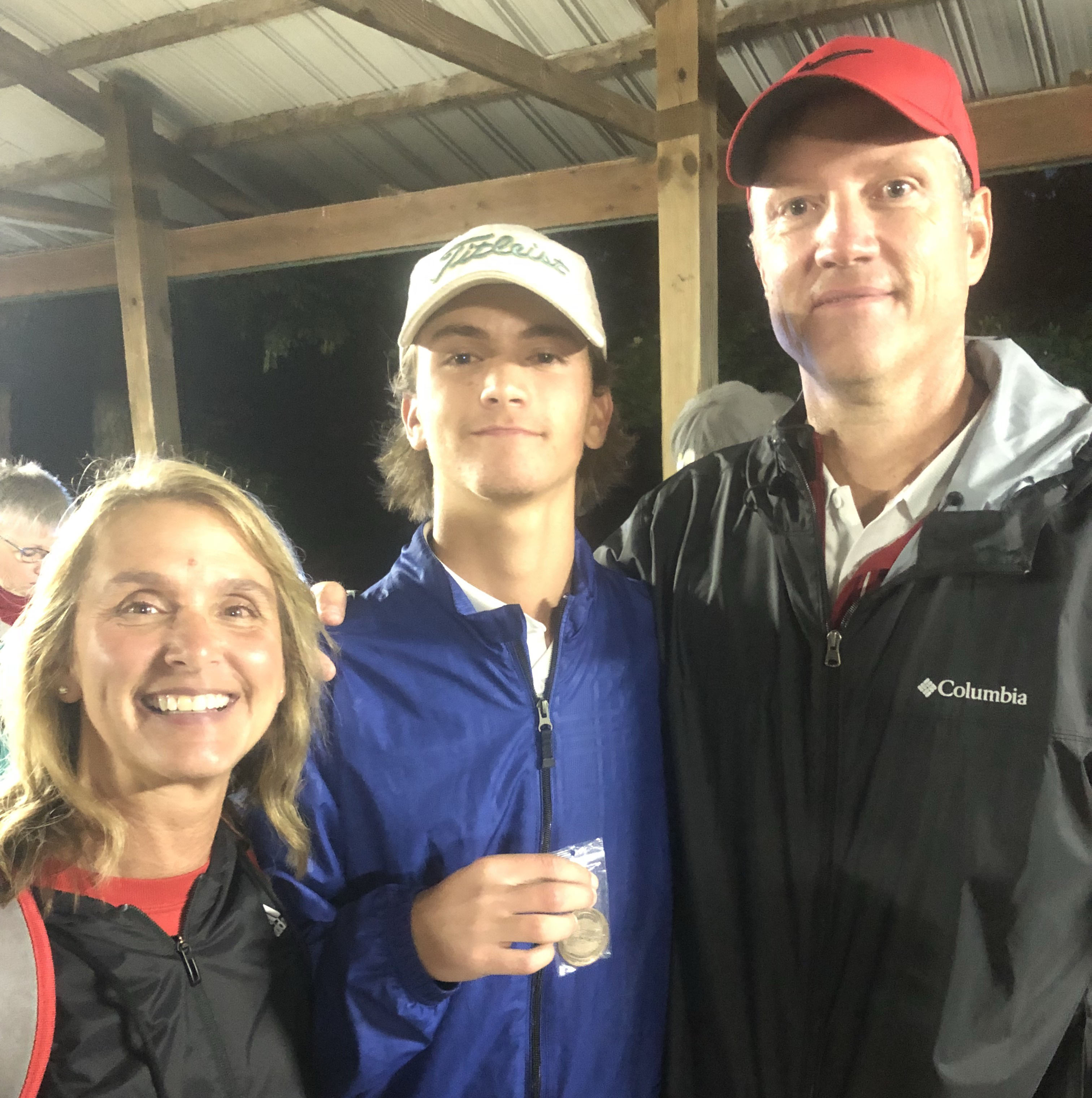 Jared Davis had a brilliant round with two eagles on the par 72 Nevel Meade course both coming in the last four holes of play. On the 15th hole of competition, Davis hit a shot to about 10 feet from a difficult lie in the rough. His putt then was center cut. Then two holes later, Davis chipped in from off the green for his second eagle. His -1 score was good enough for a runner-up finish and propels him to the state tournament as an individual.
Both Grace and Jared will travel to Bowling Green Country Club this week to represent the Centurions at the state tournament!