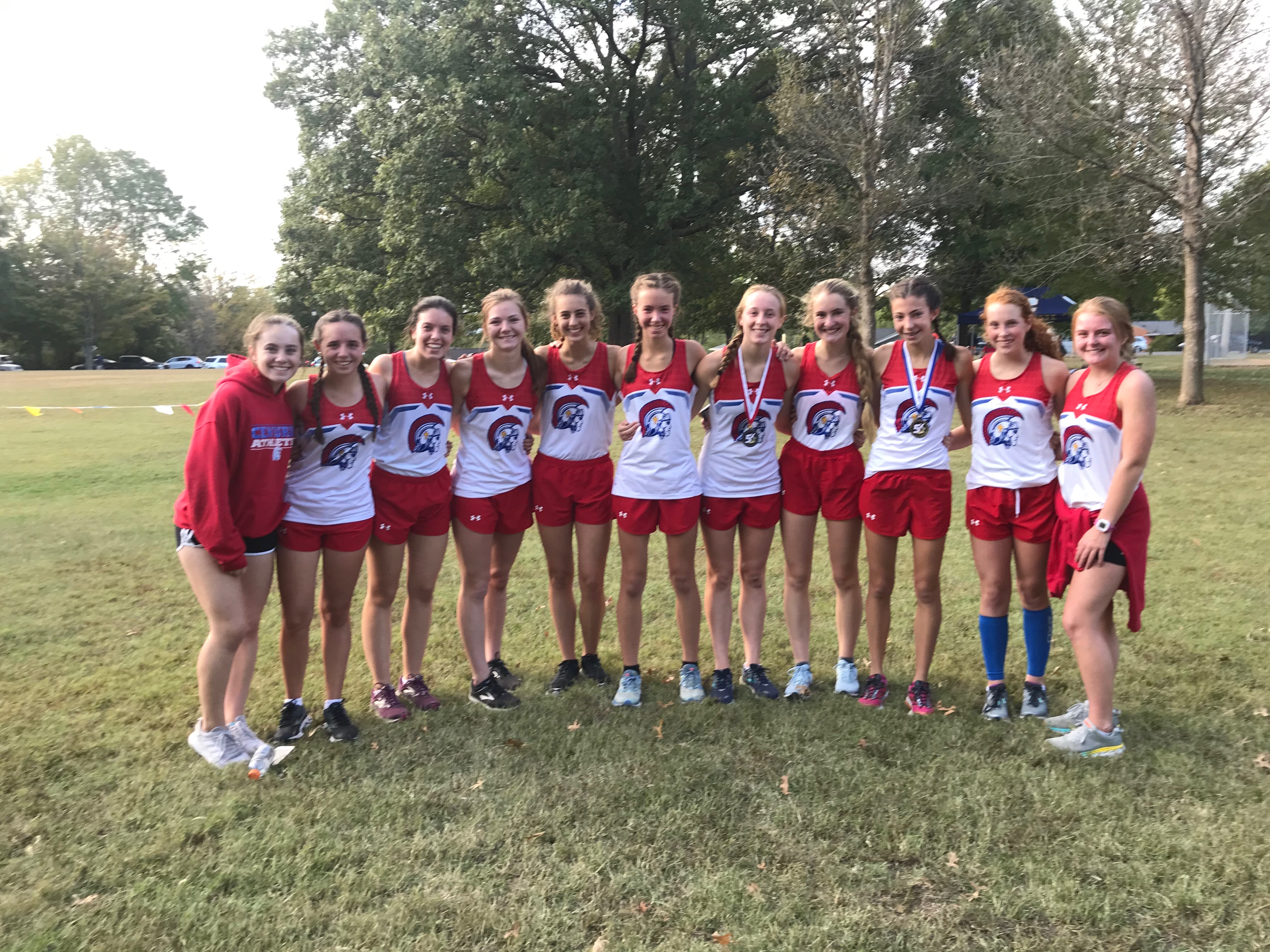 Tuesday, October 15th was the date, Seneca Park was the place and the event was the 2019 Louisville Private School Cross Country Championship where the Centurions were ready to rumble. A smaller field of runners lined up for the boys first on a hotter than expected day. Sixty-four runners toed the start line with 3 Centurions crossing the finish line 3.1 miles later in the Top 10 to give CAL 2nd place overall.
The CAL runners were led by Tommy Ott finishing 5th (17:33), followed by Josh Starmer in 9th (17:55) and Cam Tapp in 10th (season best 18:07). The other CAL runners were Matt Rosenbaum (14th, 18:48), Josh Jordan (15th, season best 18:49), Zach Siegel (18th, season best 18:59), Drew Bryan (23rd, 19:30), Carson Guilford (28th, 20:33), Isaac Nelson (32nd, 21:12), Andrew Lampe (40th, 21:554), Evan Surran (52nd , 23:40) and JT Sitlinger (55th, 24:14).
Not to be outdone, the lady Centurions rocketed off the start line and didn't let up. Five CAL runners placed in the Top 10 leading the team to a 1st place overall finish. The team was paced by Addi Dewey who came in 1st (19:06) with Kaylee Wilson on her heels (19:06) for second. Rounding out the top 10 were Emma Wilkins (5th, 20:35), Janna Leef (8th, 21:08) and Caroline Bobnar (10th, 21:33). The remaining CAL runners were Kaitlyn Bader (12th, 22:07), Macy Stitzinger (14th, 22:07), Abbie White (23rd, 23:50), Ashlyn Clark (37th, 27:17) and Hanna Talbot (38th, 27:45).