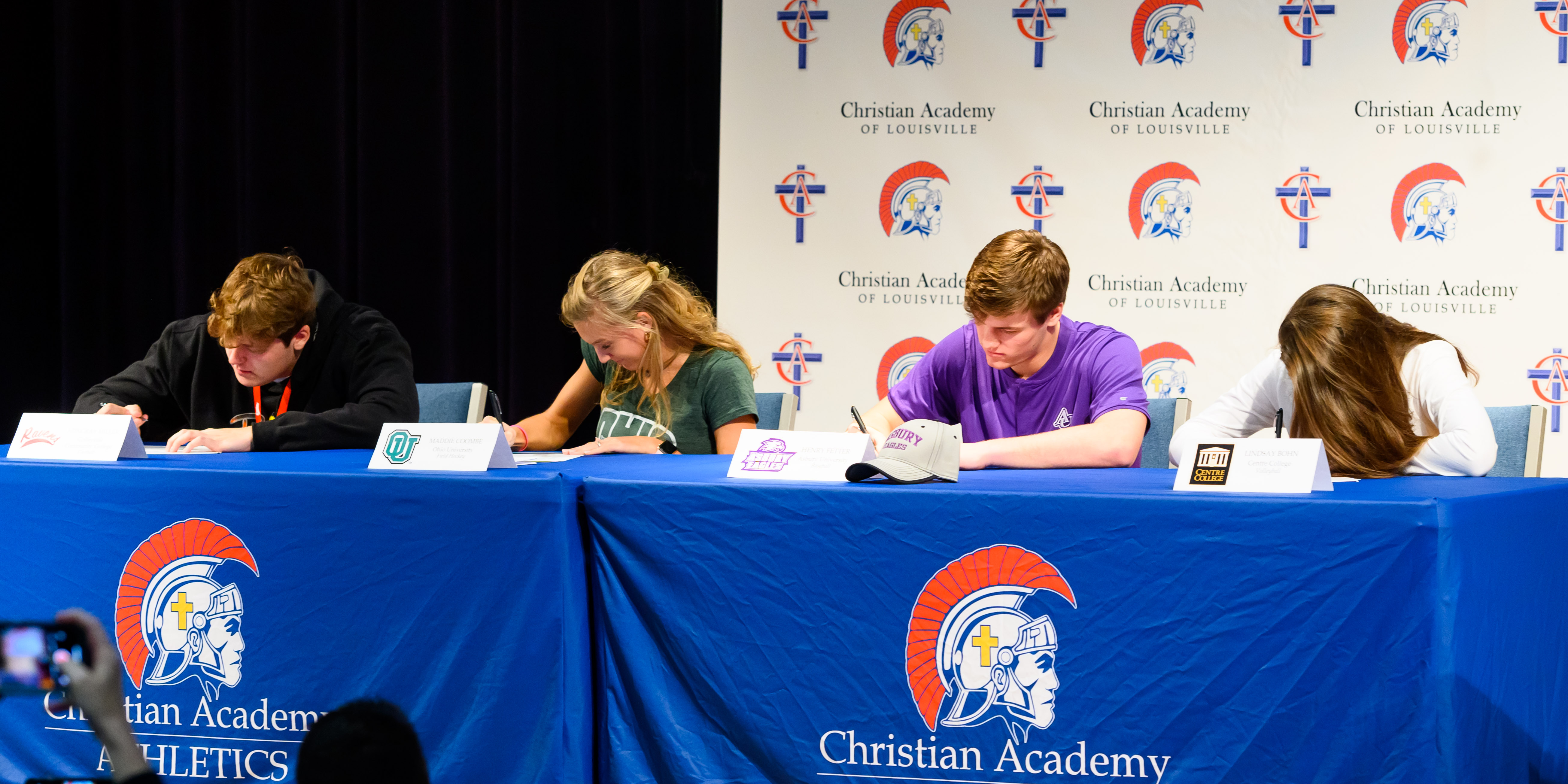 Congratulations to seniors, Stingray Miller, Maddie Coombe, Henry Fetter and Lindsay Bohn who all signed letters of intent on Wednesday, February 5th to play at the college level.
"It takes so much hard work and sacrifice to get to this level," said CAL Director of Athletics, Brad Morgan. "It's exciting to celebrate each of these athletes as individuals, but each of them have been key contributors to their teams' successes as well."
The athletes took the podium to thank parents, teammates, coaches and friends for their support.
Each athlete was recognized by their coach who shared stories and encouraged them to continue their success on their respective campuses.
The ceremony concluded with all 4 athletes officially signing letters of intent to the following schools:
Lindsay Bohn (Volleyball) – Centre College
Maddie Coombe (Field Hockey) – Ohio University
Henry Fetter (Baseball) – Asbury University
Stingray Miller (Football) – Coffeyville Community College