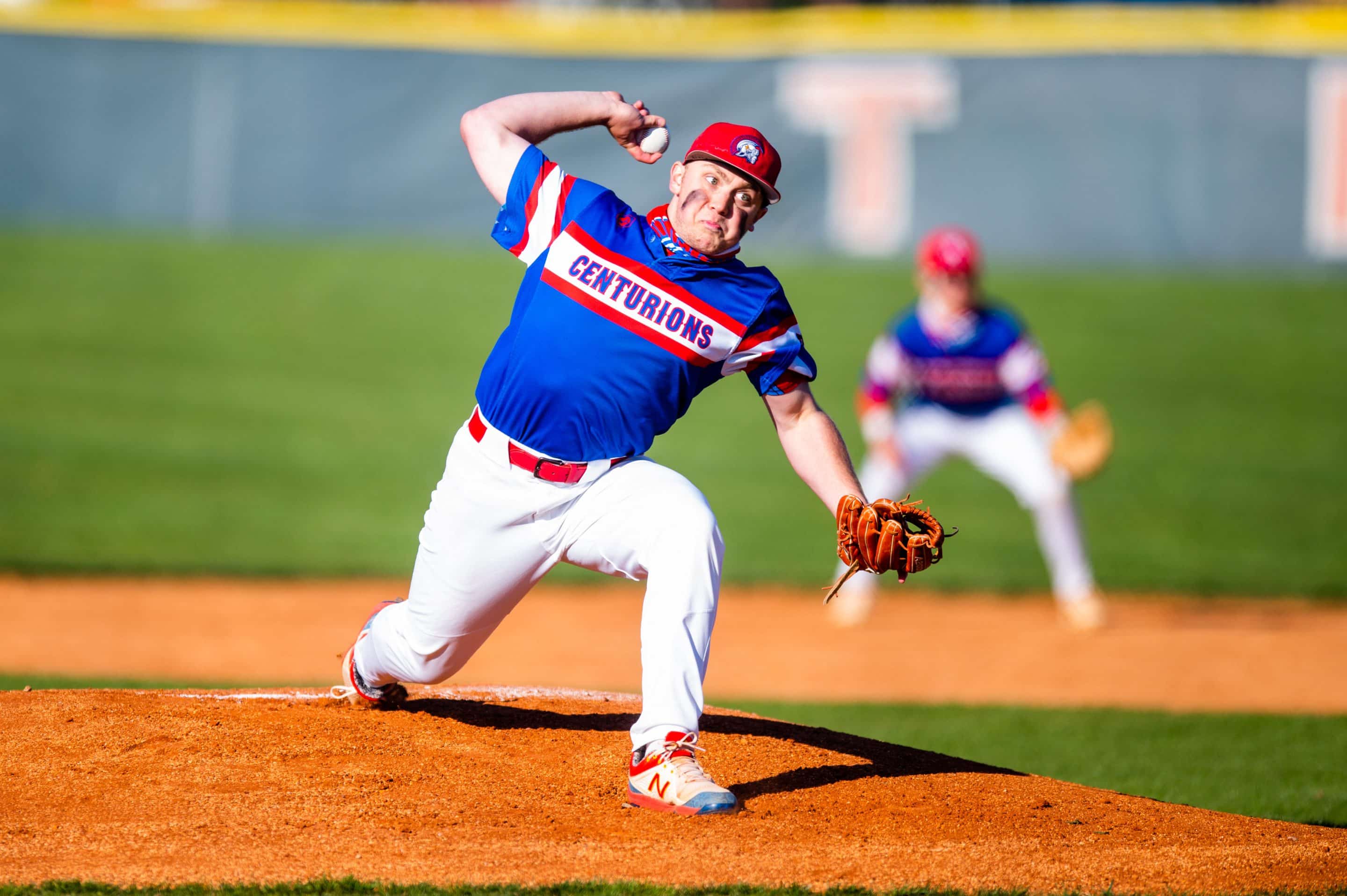 The Christian Academy Louisville Baseball Centurions are the KHSAA 2021 Kentucky 2A Championship baseball runner-up!  CAL lost to undefeated Paducah Tilghman, 10-7, on Sunday afternoon in Owensboro in a tightly contested championship game that developed into a slugfest in the sixth inning. Paducah Tilghman pushed across a first inning run to take a 1-0 lead before CAL tied the game in the third inning.  Johnny Pohlman opened the Centurions' third inning with a sharp single to left field.  One out later, Logan McNair lined a single to center field with Pohlman stopping at second base.  Avery Hare was hit by a pitch to load the bases and Pohlman scored one out later when Jack Mauzy drew a bases loaded walk to tie the game.
Tilghman scored single runs in the third and fourth innings to take a 3-1 lead before CAL narrowed the margin with a single tally in the fifth inning.  Hare opened the inning with a infield single and advanced to second two outs later on a passed ball before scoring when Marshall Mowder grounded a single into centerfield.
CAL took a 6-3 lead with a four-run sixth inning.  With one out, Pohlman and Jack Perdue both singled and McNair drew a walk to load the bases.  Pohlman tied the game when Hare reached on an infield single.  One out later, CAL took a 5-3 lead when Perdue and McNair scored when Mauzy reached base on a throwing error with Hare scampering to third base and Mauzy to second.  The Centurions' fourth run of the inning scored when Mowder lined a single to right field to score Hare, CAL leading 6-3.
However, the lead didn't last long.  Tilghman sent 11 men to the plate in the sixth inning, scoring seven runs on only three hits, taking advantage of two CAL errors, two hit batsmen, and a walk to take a 10-6 lead that the Centurions could not overcome.
CAL did score once more in the game.  Pohlman collected his third hit of the game with a one-out single before advancing to second one-out later on a wild pitch.  McNair drove him home with a ground ball single into right field, but the late game excitement ended there.
CAL rapped out twelve hits in the game.  Pohlman was 3-3 with three singles and a walk and Avery Hare had three singles in the game.  Jack Perdue, Logan McNair, and Marshall Mowder all singled twice.  Nathaniel Turner started on the mound for the Centurions, going five innings.  Turner had relief help from Ben Kirk, Noah McCarty, and Will Thompson.  Jack Mauzy made an outstanding running catch on a line drive in centerfield to end a fourth inning rally by Tilghman.
Three Centurions were named to the All-Tournament team:  Avery Hare, Marshall Mowder, and Johnny Pohlman.