MASSIVE congratulations to Allie Swarens and Olivia Hodge on making it into the Indiana All State Orchestra! This is statewide – everyone against everyone – and Allie snagged the 3rd horn spot out of FOUR (she's a senior) and Olivia snagged 6th chair in the first violins (she's a sophomore)!
Congratulations to the following students on being selected for the 2018 Asbury University Honor Band!
Sabrina Lillie Britton – Clarinet
Lucas Couch- Trumpet
Josiah Kelty- Trombone
Ashlynn Rife- Flute
Caleb Schultz – Tuba
Nathan Whitten (Not Pictured) – Alto Saxophone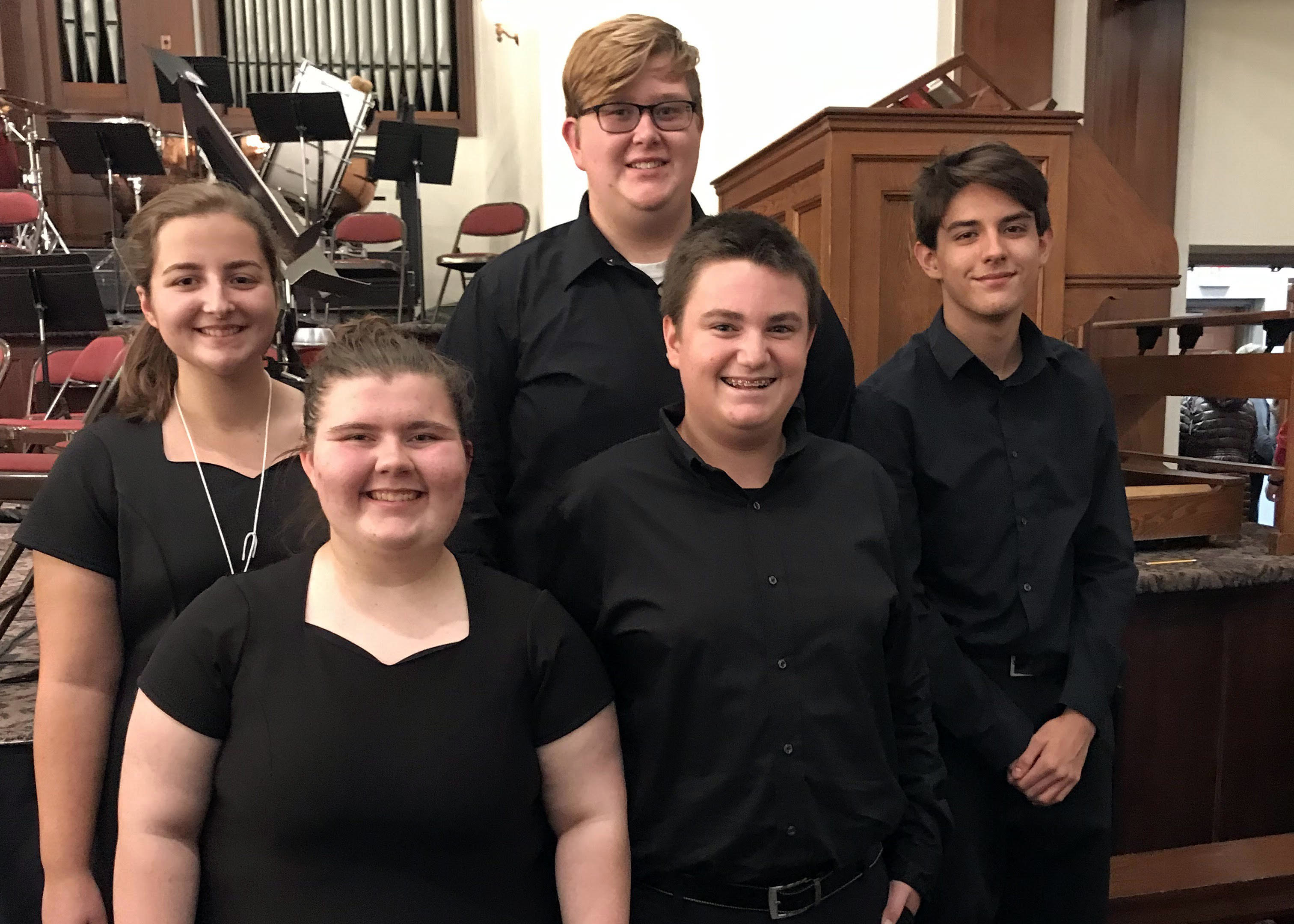 Congratulations to the All Region Honors Band Participants!
Nathan Whitten
Dylan Patterson
Landon Kahafer
Deklan Phillips
Sydney Leach
Emily Lang
Zoe McAllister
Sabrina Britton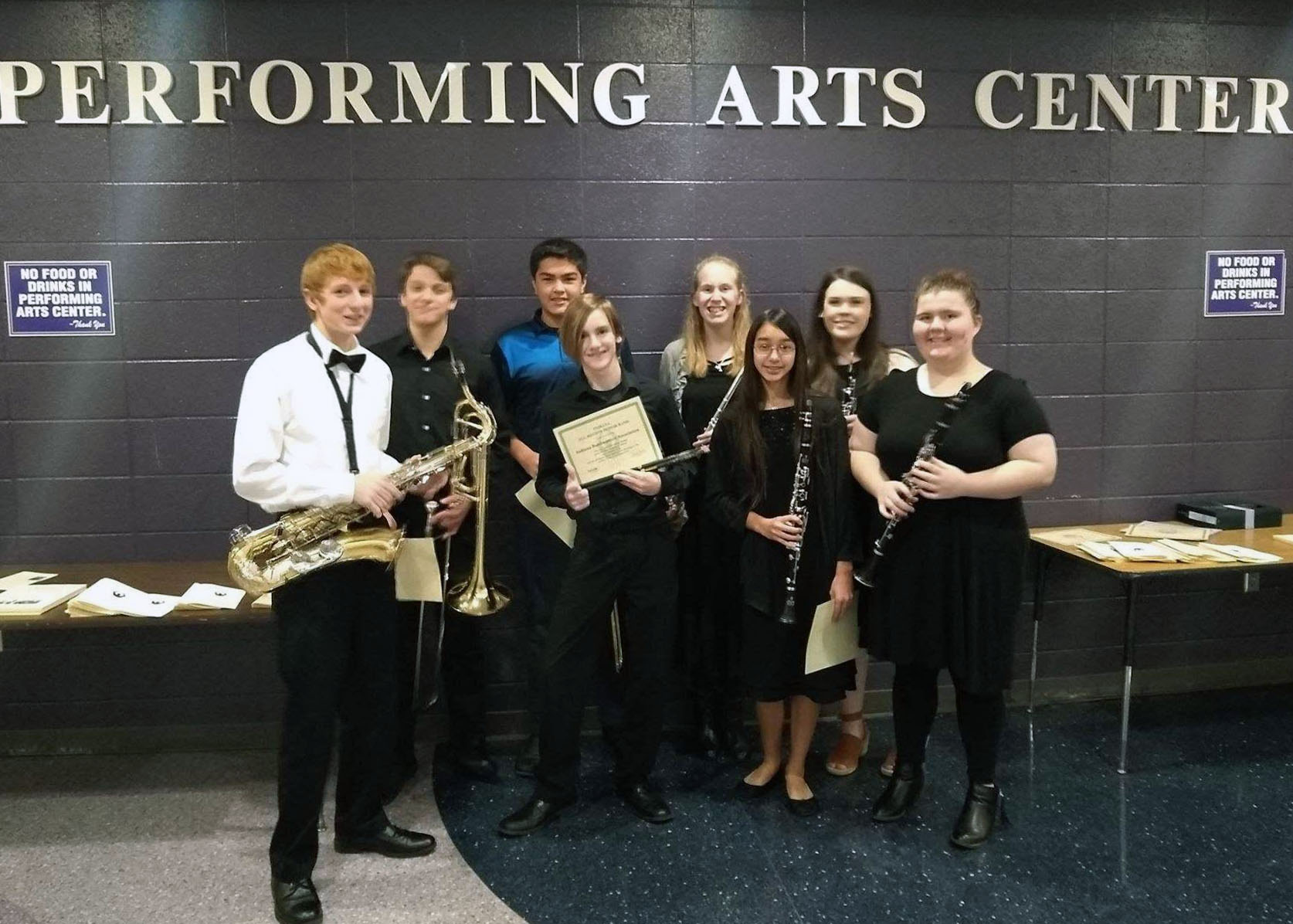 Also, congratulations to the following students on their selection for the 2018 All District Jazz Band!
Tyler Frantz – Drums
Brayden Conrad – Guitar
Devin Mielke – Bari Saxophone